Kerriariadne
Jump to navigation
Jump to search
Kerriariadne (I)
The Booga
The Vanilla Heretic
Demigod
Created
January 26, 1999
Status
Retired
Race
Elf (Drow)
Classes
Mage
Ranger
Last Seen
August 2011
Followed
Tokugawa
Okk
Following
Dark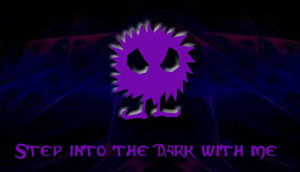 Kerriariadne is a Retired Demi God and led the Dark. His name is pronounced, "Kerri-airy-ad-knee"

Nicknames: AKA "The Big K", "The Booga Man",Kerri, K, Special K, The Vanilla Heretic

Mud Contributions:
Kerriariadne was the author of Tiren's Rock.
Current Description:
Kerriariadne Bala'Bandienne, born of Malenest,
an adventurer, seeker, wanderer.....  Finder.

It's pronounced "Kerri-airy-ad-knee", but if
you're close, this mostly calm Elf won't mind.

Kerriariadne is bathed in the essence of charisma.
Kerriariadne is in perfect health.

Kerriariadne is using:
<used as light>     (Weak magic) shadows of ebon night
<worn on finger>    (Moderate magic) the chromatic pewter ring
<worn on finger>    (Moderate magic) the ravishing jade ring
<worn around neck>  (Moderate magic) the old garnet amulet
<worn around neck>  (Moderate magic) the scorching garnet amulet
<worn on body>      (Moderate magic) a quilted cloth peasant dress
<worn on head>      (Potent magic) a leaf mail helm
<worn on legs>      (Invis) (Moderate magic) a pair of quilted cloth peasant pants
<worn on feet>      (Moderate magic) a pair of quilted cloth slippers
<worn on hands>     (Moderate magic) a pair of heavy cloth formal gloves
<worn on arms>      (Potent magic) embroidered sleeves of midnight silk velvet
<worn as shield>    (Moderate magic) an iron buckler
<worn about body>   (Moderate magic) a studded leather harness
<worn about waist>  (Moderate magic) a chain mail girth
<worn around wrist> (Moderate magic) an animal hide wrist guard
<worn around wrist> (Moderate magic) a platinum bracer
<wielded>           (Moderate magic) a long sword
<held>              a tiny monkey
<worn with pride>   (Token magic) a miniature silver sylph
<worn with pride>   (Artifact magic) (Glowing) (Humming) the Medallion of Godhood

WHO Lists:
Character History:
My story begins in the Elven village of Malenest, January of the year 1999, an eon ago by the TFC calendar. Born the son of a masterful ranger and his loving wife, I pursued a life of stealth and hunting. With excellent tutelage, I reached the 11th Ranger level at a very young age, but at the same time began to realize an emptiness within me.

I felt it was time to find a faith, and explored the TFC Pantheon carefully, finally settling upon a Ranger lord who's deeds comprised the stuff of legend and who could provide me with the further mentoring I sought: Demigod Tokugawa, Lord of Balance. However, before Lord Tokugawa would accept me as one of his disciples, he first requested of me that I become wizened in the arts of magic...

And so I began my life as a Ranger/Mage. After a brief but fruitful span of time, the Realm was shaken, the Order of Things was stirred, and I found myself alone and bereft of Balance. Lord Tokugawa had accepted a much grander mission -- that of a full and true God of TFC.

I wandered in solace for a length, when one day I heard a strange voice -- soft and gutteral yet still friendly, and with it a warm breeze upon my face. The voice was calm yet stern, the wind mild yet embracing, and I was driven to track their source.

"Forgive me, but what an odd looking ogre you are," I said.

Okk, the Guardian Spirit and undersized ogre replied, "And you would be tasty with ketchup."


(Click link above)


Trivia:
Lycron paid tribute to Kerriariadne in his office with the mention of the "scent of vanilla".
Kerriariadne's catch phrase was MUHA!.
Kerriariadne was also known as The Booga.
Immortal Entry & Exit
Entry: Kerriariadne appears before you, chasing a little green pinpoint of light.
Exit: Kerriariadne disappears in a haste from the area - chasing that cursed green pinpoint of light!

07/21/2001:
Entry: Kerriariadne ERUPTS on the scene in a glorious flurry of frost and ice!
Exit: Kerriariadne freezes into a solid ice sculpture, and shatters across the realm!


Personal Timeline:
Lycron
December 23, 2011
The Booga was awesome, he made me and the rest of the darklings laugh, and occasionally shudder in fear at the sight of an invis person yelling "MUHA!" immediately followed by - Someone utters the words, "rift".
Player Information:
(As provided to the Faces Behind The Names Pages, circa 2003?):
Zodiac: Cancer
Born on: a Wednesday
Favorite Brew: anything Dark - Guinness
Started TFC: '94 or '95, first char "Sidmond the Giant-kin Warrior".
How: A still good friend, Aaron, known to some of you by a slightly more incendiary name, got me into TFC. He pulled me out of another mud, in fact, and convinced me to learn this "really cool world!"
Other: I'm your average single guy with a good career, but with a hyperactive mind that won't let me sleep much. heh heh... At this time I call Rhode Island "home". I just wish it was warmer.