Sandman
Jump to navigation
Jump to search
Sandman (XVII)
The cuddly nightmare *LOST* *EBRITHIL*
Created
September 02, 2016
Status
Active
Race
Half-Elf
Classes
Ordained
Cleric
Warrior
Last Seen
Present
Followed
DarkClaw
Mud Contributions:
Current Description: 05/31/17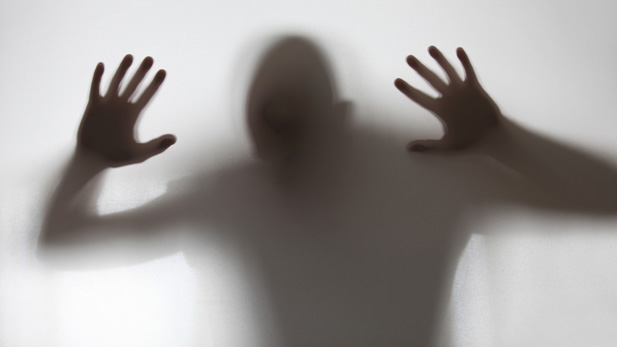 At first glance, Sandman appears to be an average half-elf, but as you look
closer, you can see his torment. You've seen similar faces in war-torn villages
and ravaged lands, but not to this depth. His black eyes seem to amplify the
pain and torment you see in his face. As you look down, you see he is covered
in the strongest armor in the realm, yet embedded in his chest plate is a
glowing white shard. As you look closer at the humming protrusion, you
realize it isn't just part of the armor ... it's ... it's impaling him. Driven deep
into his chest. Somehow he's still alive, and you look closer to see shadows
shimmer and spin around the skin where the shard penetrates him.
His shadow seems to move on its own, swirling about and standing between
you both, examining you closely. It seems as if his shadow is mocking you,
when your attention is drawn back to Sandman's eyes. They're blue and
child-like ... a child thats been tortured for eons. As you watch, the shadow
falls back into place and blackness fills his eyes again, like ink swirling in
water. And you realize, its not your dreams you fear, its his.
And your nightmares shriek in terror.

05/27/17
As you look into the eyes of Sandman, you recall the ancient adage
"If you look into the abyss, sometimes the abyss looks back into you."
With black eyes and an emotionless face, Sandman reminds you only of your childhood nightmares.

As your eyes wander down from his face, you see...something
hanging from around his neck.  At first glance, it looks like a child's toy
but when you get closer, you can feel the power emanating from what
appears to be a simple shard of glowing air.  A piece of spirit.
A piece of life...embedded into him.  Piercing -- nay, impaling him.
When you drag your eyes back to his, you realize it's not your nightmares
you're seeing, but his.  And they make your nightmares shriek in terror.

Sandman has a special twinkle in his eye.
Sandman is in perfect health.

WHO Lists:
09/02/16  -  Hel [       Wa: 1       ] Sandman the Half-Elf
09/02/16  -  Hel [       Wa: 5       ] Sandman, he cometh
09/02/16  -  Hel [       Wa: 5       ] Sandman, helping you get Lost in dreams.
09/02/16  -  Hel [       Wa: 6       ] Sandman, he cometh -- Lost in nightmares
09/04/16  -  Hel [    Cl: 1 Wa:15    ] Sandman, he cometh -- Lost in the night
09/05/16  -  Hel [    Cl:11 Wa:15    ] Sandman, he cometh -- Lost in the night
09/05/16  -  Hel [    Cl:18 Wa:15    ] Sandman, he cometh -- Lost in the night
09/07/16  -  Hel [    Cl:21 Wa:20    ] Sandman, he cometh -- Lost in the night
09/07/16  -  Hel [    Cl:22 Wa:20    ] Sandman, the Lost child of nightmares
09/09/16  -  Hel [    Cl:23 Wa:20    ] Sandman, the Lost child of sunshine and smiles
09/09/16  -  Hel [    Cl:24 Wa:20    ] Sandman, the Lost child of sunshine and smiles
09/09/16  -  Hel [    Cl:25 Wa:20    ] Sandman, the Lost child of sunshine and smiles
09/10/16  -  Hel [    Cl:26 Wa:20    ] Sandman, the Lost child of sunshine and smiles
09/10/16  -  Hel [    Cl:27 Wa:20    ] Sandman, the Lost child of sunshine and smiles
09/13/16  -  Hel [    Cl:28 Wa:20    ] Sandman, the Lost child of sunshine and smiles
09/15/16  -  Hel [    Wa:23 Cl:30    ] Sandman, the Lost child of sunshine and smiles
09/17/16  -  Hel [    Wa:27 Cl:30    ] Sandman, the Lost child of sunburns and paper cuts
09/19/16  -  Hel [    Wa:29 Cl:30    ] Sandman, the Lost child of sunburns and paper cuts
09/21/16  -  Hel [    Wa:30 Cl:30    ] Sandman, the Lost child of sunburns and paper cuts
01/23/17  -  Hel [    Wa:30 Cl:30    ] Sandman, the Lost child of sunburns and paper cuts
02/19/17  -  Hel [    Wa:30 Cl:30    ] Sandman, the Lost child of sunburns and paper cuts
03/04/17  -  Hel [    Wa:30 Cl:30    ] Sandman, the Lost child of sunburns and paper cuts
04/22/17  -  Hel [    Wa:30 Cl:30    ] Sandman, the Lost child of sunburns and paper cuts
04/29/17  -  Hel [    Wa:30 Cl:30    ] Sandman, the shadows in your night terrors.  *LOST*
05/30/17  -  Hel [    Trom-Laighe    ] Sandman, the cuddly nightmare *LOST* *EBRITHIL*
05/30/17  -  Hel [    "Jazz Hands"   ] Sandman, the cuddly nightmare *LOST* *EBRITHIL*

Character History:
Trivia:
Player Provided Information:
Personal Timeline:
05/13/17 : Sandman is Ordained by DarkClaw
05/13/17 : Sandman becomes Ebrithil for The Lost Ones
05/14/17 : Sandman is Ordained by DarkClaw
05/19/17 : Sandman kills a Clan crone for MM 50
05/20/17 : Sandman kills the Rust Dragon for MM 55

Player Information: