2004 Vegas GT
Jump to navigation
Jump to search
Pictures and commentary by Natilena
Vegas BABY!
Lania in our MGM Grand suite
The room was huge and for some strange reason we have a tray of beverages that was delivered to the wrong room!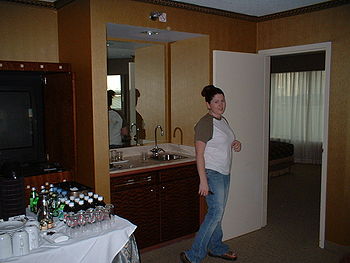 The "endless" hallway.
Our room was at the very very very very end of it. Long walk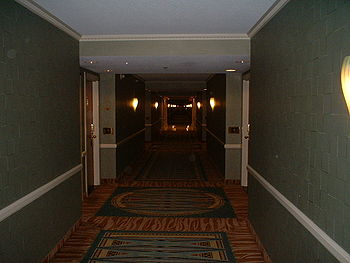 Good Morning Vegas!
The time change did me in and I was up walking the strip at 7am. There is a strange collection of people in Vegas at that time, Some that haven't been to bed and some just getting up.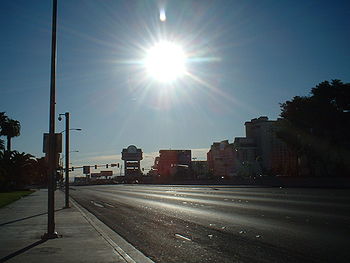 Air Hockey Time
Armalag vs Tynian
(psst! let the dwarf win)


Armalag says:
although have to add I beat Tynian in air hockey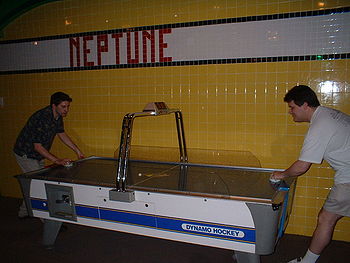 Resting at the NYNY carnival
Tokugawa, Marisa on the bench and Darkmoon hiding behind.


We went to the NY NY carnival area to play laser tag as well play around with some of the games there. Bumper cars included!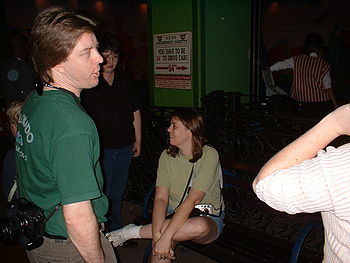 Err where is she looking?
Marisa on a bench.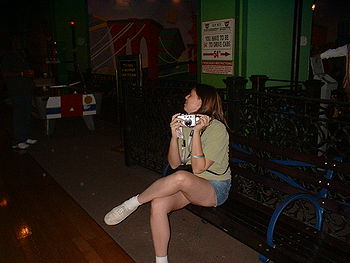 The Lush.
mmm.. Lania and strawberry daiquiris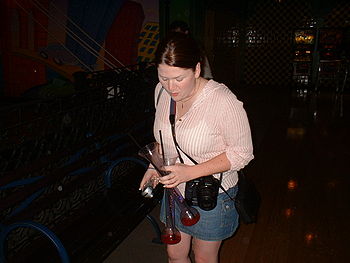 Does Lania look drunk yet?
Ok, I admit it. One was mine.


After our time at NY NY we headed out to the Flamingo for their buffet dinner and to meet up with Athorne and his wife. (and lose Tynian and Darkmoon again) After dinner Athorne left and the rest of us wandered the strip for a while.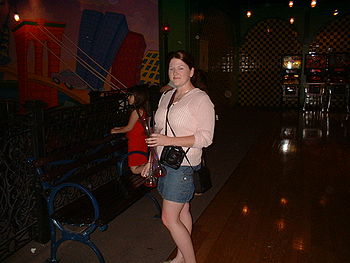 Pictures at the Hoover Dam.
A smaller group of us visited the Hoover Dam Sunday afternoon.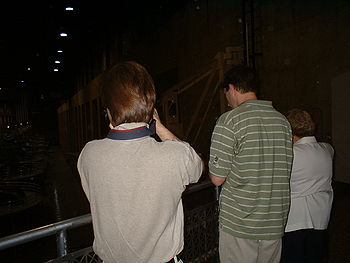 Marisa taking pictures of the Dam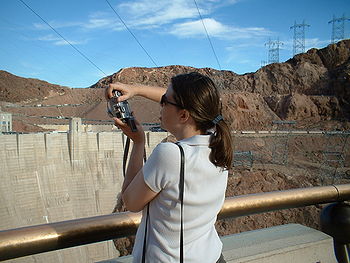 Yup, the Hoover Dam still and Tokugawa looking out at it.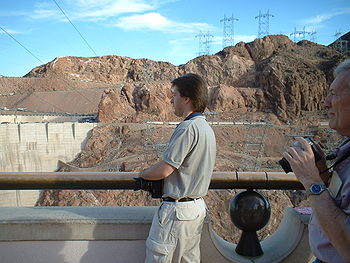 And STILL at the Dam with Armalag looking out at it.